Back To Menu
Steak Burrito
Charbroiled carne asada sliced and rolled in a large tortilla with black beans, cheese, pico de gallo, and enchilada sauce. Topped with guacamole and sour cream.

*Can be gluten free with no tortilla
Substitute for Refried Beans?
Add a Side:
Tortilla Soup
+$2
Caesar Salad
+$3.50
Add House Salad
+$2
Have you tried this item? Pop it!
Help other diners know what to expect by sharing your experience.
10 people have popped this item
Photo Gallery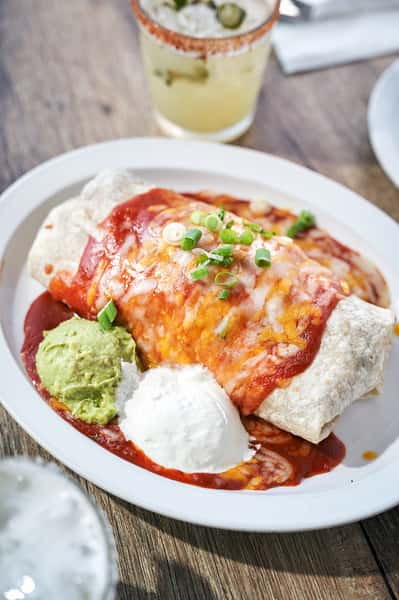 Back To Menu
Steak Burrito
Charbroiled carne asada sliced and rolled in a large tortilla with black beans, cheese, pico de gallo, and enchilada sauce. Topped with guacamole and sour cream.

*Can be gluten free with no tortilla
Substitute for Refried Beans?
Add a Side:
Tortilla Soup
+$2
Caesar Salad
+$3.50
Add House Salad
+$2
Back To Menu