Back To Menu
Chicken Burrito
Large flour tortilla stuffed with shredded chicken, black beans, cheese, green onion and topped with ranchero sauce.

*gluten free with no tortilla
Substitute for Refried beans?
Add Ons:
Add Sour Cream
+$0.50
Add Guacamole
+$2.50
Add Avocado
+$1
Add a Side:
Tortilla Soup
+$2
Caesar Salad
+$3.50
Add House Salad
+$2
Have you tried this item? Pop it!
Help other diners know what to expect by sharing your experience.
8 people have popped this item
Photo Gallery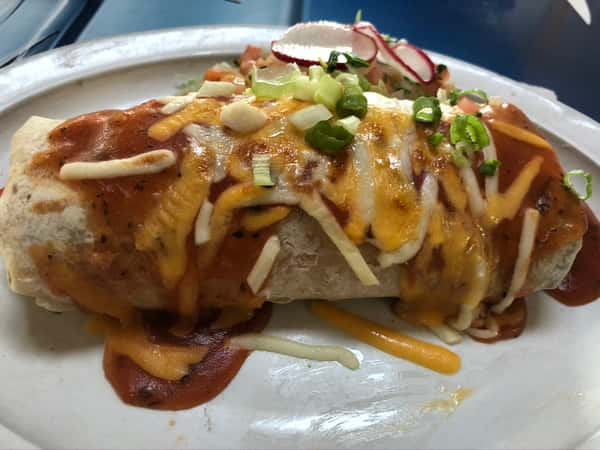 Back To Menu
Chicken Burrito
Large flour tortilla stuffed with shredded chicken, black beans, cheese, green onion and topped with ranchero sauce.

*gluten free with no tortilla
Substitute for Refried beans?
Add Ons:
Add Sour Cream
+$0.50
Add Guacamole
+$2.50
Add Avocado
+$1
Add a Side:
Tortilla Soup
+$2
Caesar Salad
+$3.50
Add House Salad
+$2
Back To Menu